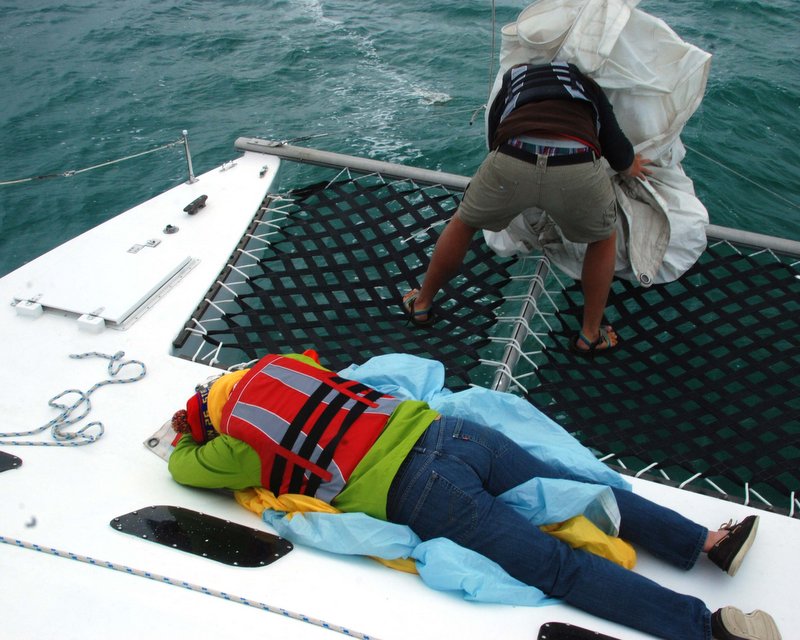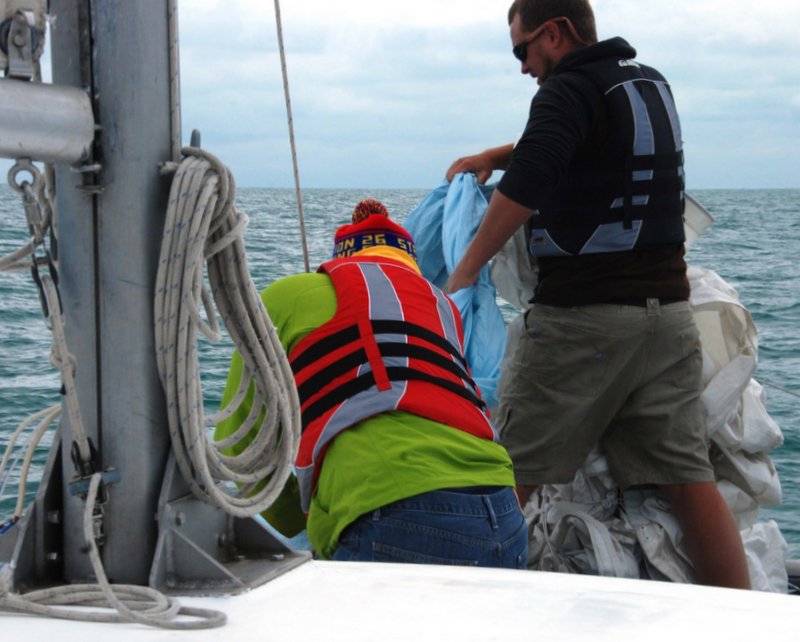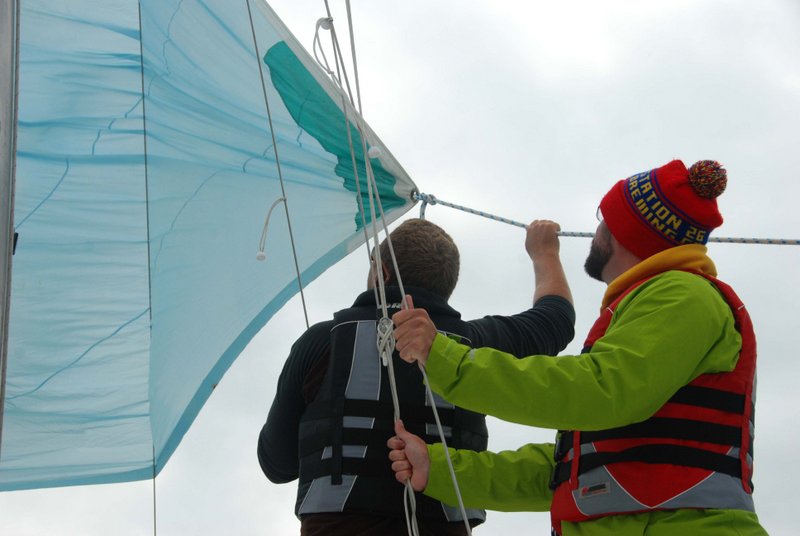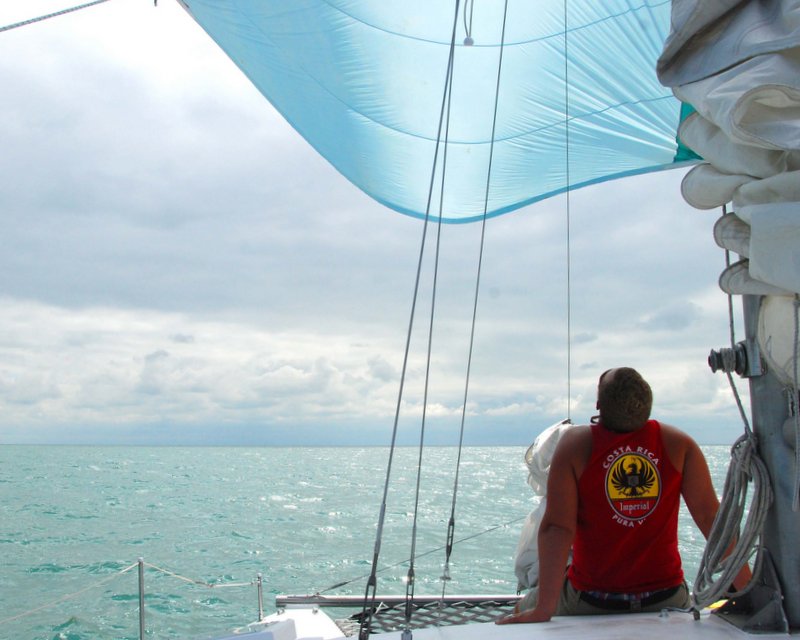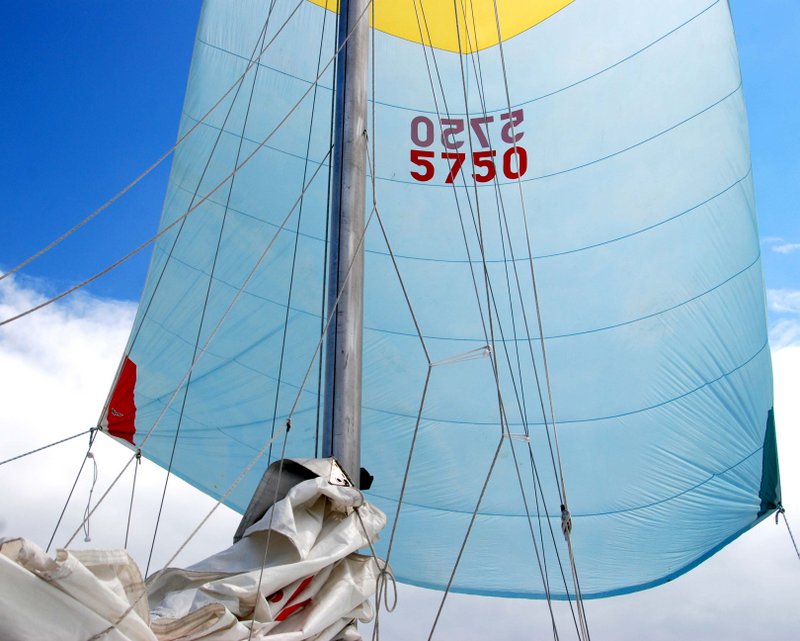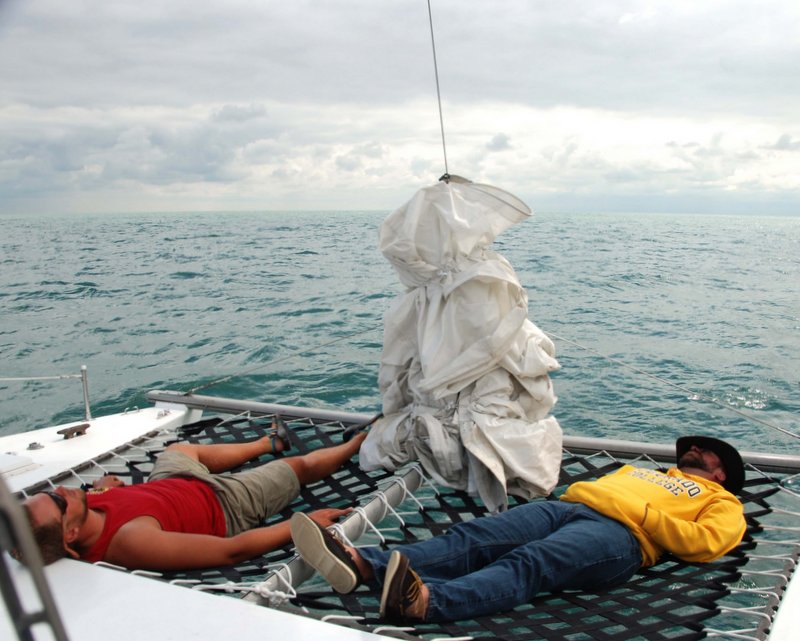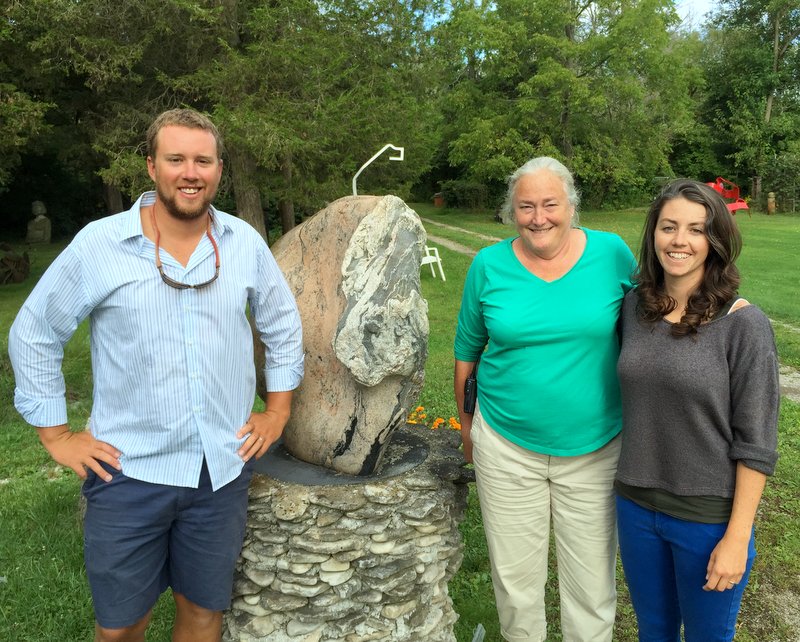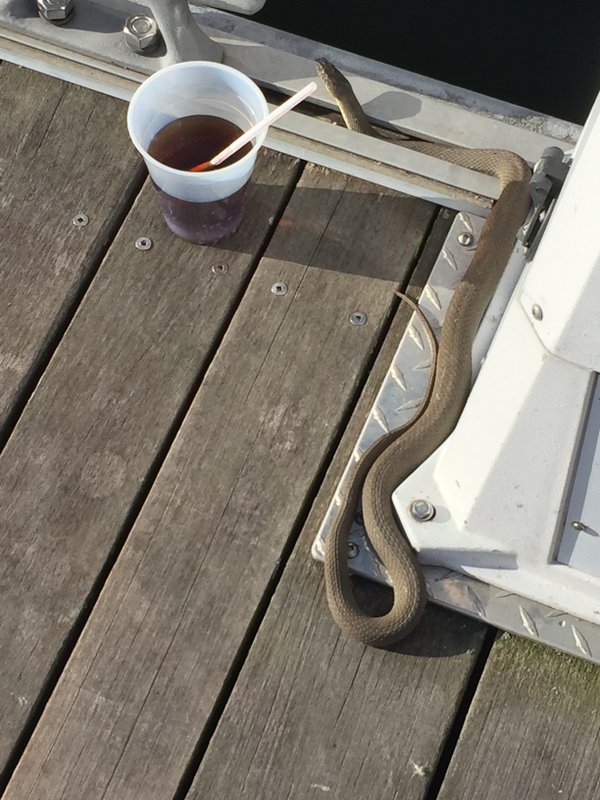 With a soft wind at our backs yesterday Zion and Duncan rigged up a colorful sail called a spinnaker on the Wildcat. The spinnaker is essentially a huge parachute which fills with air and pulls the boat directly behind it. After a long and leisurely day we docked at Kelly's Island in Lake Erie. The wind was blowing just the wrong way and the marina seemed to have misunderstood just how wide and unwieldy a 33' catamaran can be, so we were told to dock in a slip that was hidden around several tight corners. After a very tense few minutes trying to squeeze into the spot we tried our new favorite remedy for this situation: back out, dock somewhere of our choosing that's easier to access, and then hope it's not worth their trouble to ask us to move. It worked perfectly and we promptly walked ashore and grabbed a six pack and a movie rental to decompress.
We chose to rent Captain Phillips which felt appropriate after being passed by several large shipping freighters while sailing out of Detroit. The movie was gripping and also a great reminder of how small our problems on a cruising catamaran are compared to what that crew went through!
This morning we were lucky enough to meet up with Duncan's family friend, Cindy Herndon. Cindy gave us a tour of her husband, sculptor Charles Herndon's, gallery and studio. She was also kind enough to let us rig up a temporary photo booth to take pictures of an artist book edition I just completed. Thanks Cindy!